SDG ACCOUNTANTS
SDG Accountants provides world-class tax and accounting services to those with international interests, such as expats, multi-nationals, and high net worth individuals. We understand that it is not sufficient to hire a tax generalist to handle specialized international tax issues. What sets SDG apart is our in-depth knowledge of U.S tax laws.
GET A CALL BACK
 If you need to speak to us about a general query please fill out the form below and we will contact you within the same working day.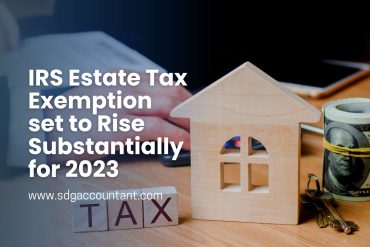 The IRS estate tax exemption will once more increase in 2023. Since the exemptio...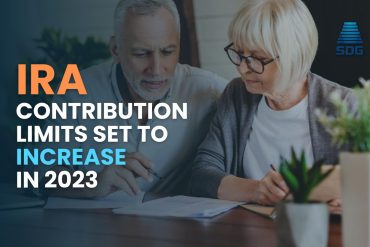 The 2023 IRA and pension plan limitations have been announced. Below are s...
What Our Clients Are Saying

"I went to SDG Accountant for accounting for my small businesses as well as filing personal and corporate taxes. Since then, I have always contacted SDG whenever I needed any accounting and tax help."
Masuma Arif

"Sam is probably the most professional and nicest CPA I have ever seen. He was so helpful in getting my taxes done on a time limit."
Alba Teo

"If I was to choose between H&R Block and SDG Accountant, I would probably choose SDG. Their excellent customer service and fast service is what I had been missing for all these years. They are so easy to consult with."
Rebecca Baldo

"I approached SDG Accountants to file taxes for three of my small businesses. They were very helpful and helped me get high refunds. Will be coming back again to this amazing firm."
Aliah Tex

"I have been coming to SDG Accountant for my taxes for the past two years now, every year they provide such a great service. Sami always gets the job done on time with great advice."
Cody Kash

"If you need a good CPA in Miami, contact SDG Accountant right away. We are so happy we chose SDG Accountant for our company's accounting and bookkeeping needs. They are truly the best."
John Bell

"Reliable and knowledgeable accountants who know what they are doing. I took SDG's help in filing my taxes and they gave me a quick service. I have never seen my return done so quickly and with such a high refund. Keep up the good work Sami and team."
Raja Satish

"SDG Accountant is the best CPA firm I have worked with. Sami was the biggest help ever, he found me a way out if penalties for not filing. Forever grateful to SDG Accountant, keep up the good work!"
Nathaniel Garret

"I went to SDG Accountant for help with my federal and income tax returns and was left shocked. Sami was so helpful in giving such great advice for my small business. He showed me so many ways I could save time on QuickBooks and improve data entry."
Fajr Noor

"It's great to see a CPA firm that is so committed to helping the community with such great financial advice. Great teamwork and effort."
Nataliya Freddy

"I recently became a customer of SDG Accountant and was truly shocked by the exceptional customer service they provide. Very satisfied!"
Charles James

"I needed help with my cross-border taxes, and I am glad I found SDG Accountant. Everyone was very helpful and nice. Made me feel at home."
Marco Francis

"Sami is extremely professional and competent. He was great at helping me prepare and file my taxes. His way of giving instructions is so different than others, he is so patient and humble"
Frozan Khan

"Awesome service. Would definitely recommend!"
Ahmed Khan